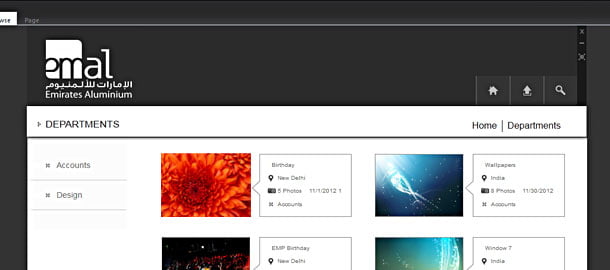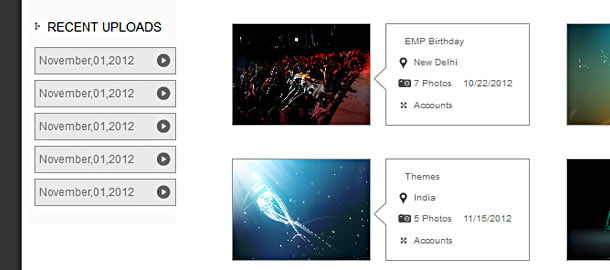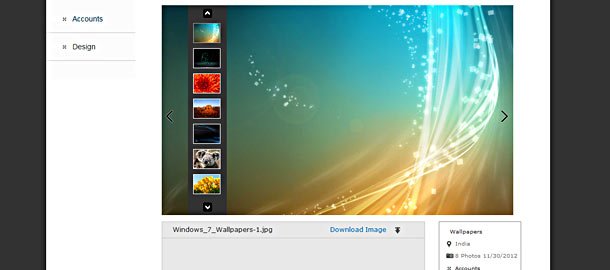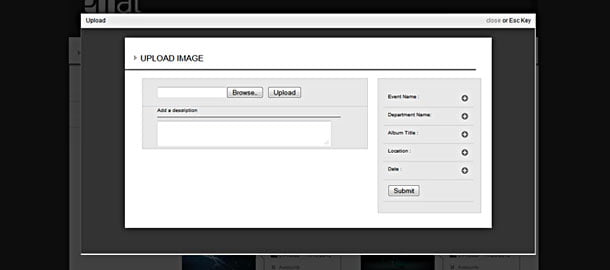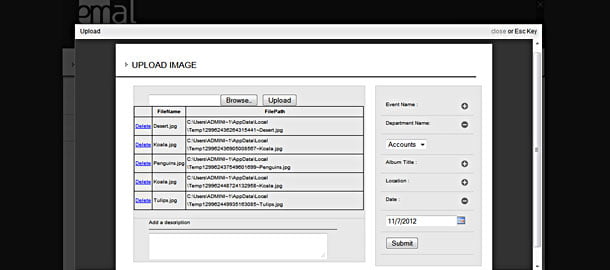 EMAL is Abu Dhabi based company is a state-of-the-art aluminum smelter complex supplying the world with high quality metal.  Miri InfoTech developed Internal Portal in Share Point 2010 technology for EMAL which is capable to handle HR, Account, and Design departments.
Technical Stuff –
SharePoint 2010
Share Point Branding
Custom Web Part
Data View web part
SharePoint Designer Tools
SharePoint Master pages
Custom Breadcrumbs
Css, JQuery
Web parts-
Image Upload
Recent Upload
All Event's Details at one page
Thumbnail click and download
Features –
Upload Functionality
Need to enter event name.
Select Department name from Department drop down.
Enter name of the album, Location and Date.
Browse option to select Image
Add a Description option.
Recent Uploads
Latest upload will be appeared on the top in Recent uploads section.
Event's Details with Thumbnails
After creating events and uploading Image, events start to appear at the Main page with event's detail.
Click on Thumbnails
Able to see full size Image
Able to download.