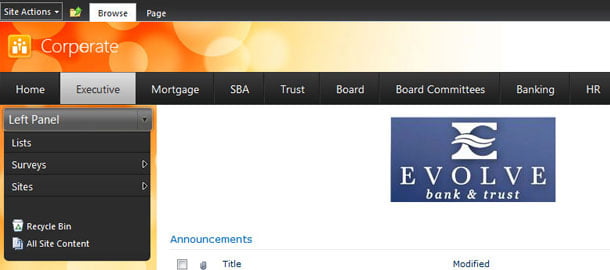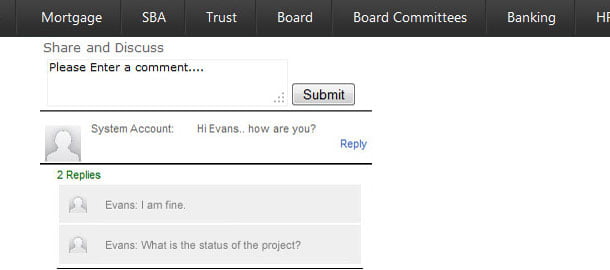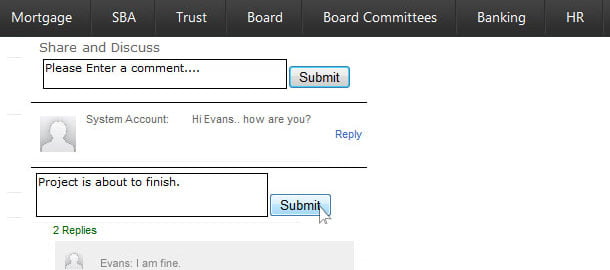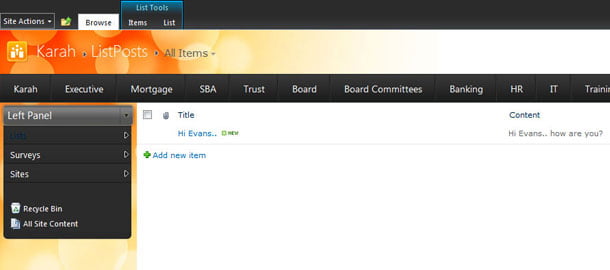 Evolve Bank & Trust is eastern Cross County based bank. Miri InfoTech developed Internal Portal in Share Point 2010 technology for Bank. This portal is capable to handle HR, IT, Training and New Branch openings departments.
Technical Stuff –
SharePoint 2010
Share Point Branding
Custom Web Part
Data View web part
SharePoint Designer Tools
SharePoint Master pages
Custom Breadcrumbs
Css, Jquery
Web parts-
Share and Discuss
Announcements
My Assets
Chat Web part
Navigation-
List Posts
List Comments
Karah list
Surveys

Cell Phone Service Provider
Sites

Room and Equipment Reservation
Expense Reimbursement
Blogs
Ribbon-
Customized Ribbon – enhance look and feel of website.
Features –
Option to enter comment.
Feature to see the comments of another user.
Provide option to give reply on Comments.
Comments from both people appear on screen.