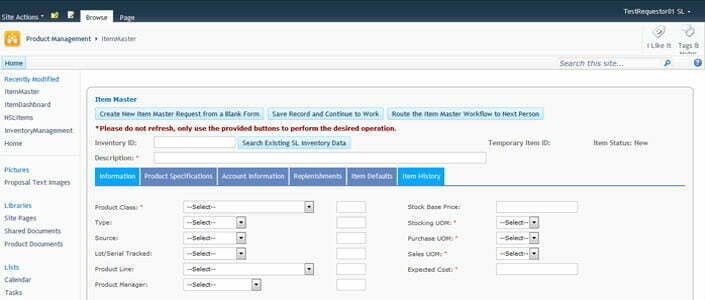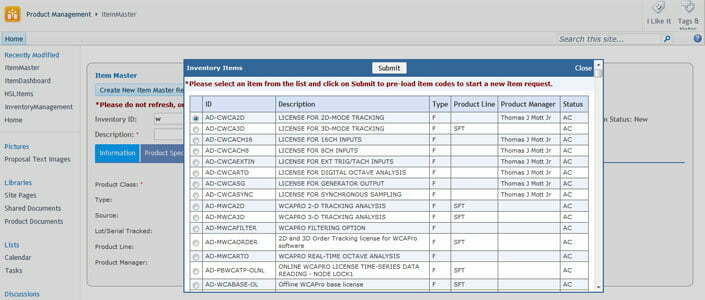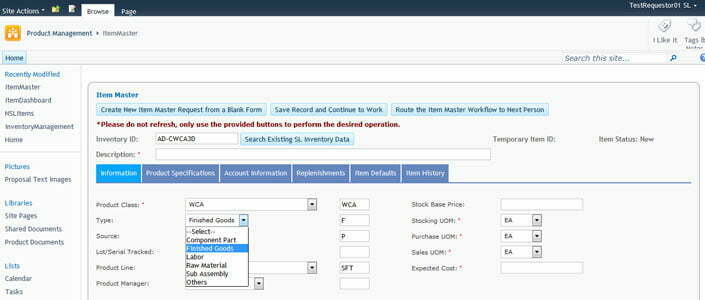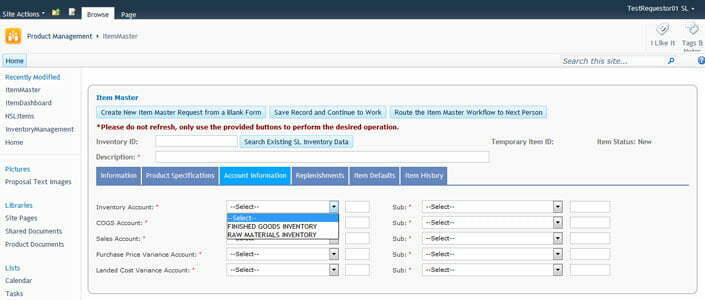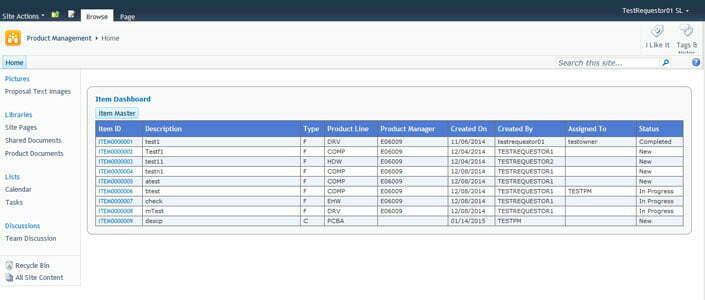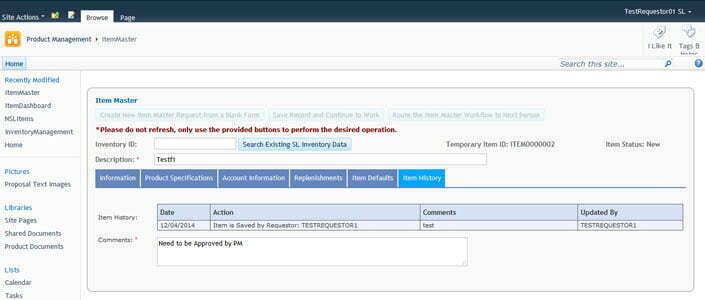 The Item Master workflow is designed to cater the requirements of a new work flow on SharePoint to replace existing one as part of IBM Notes for better UI, flexibility and performance.
This Workflow is developed for A&D Technology for handling the approval process for Inventory Items at different levels of Users.
This workflow is used to process the Inventory Management and approval task for the SL Items.
Features:
Addition of new inventory items using easy to use UI forms.
Searching of existing items, and copy existing details to add the items.
Approval process up to five levels of users.
Email notifications at each level of approval.
Form validations and user friendly interface.
Item dashboard for listing of items with shorting features.