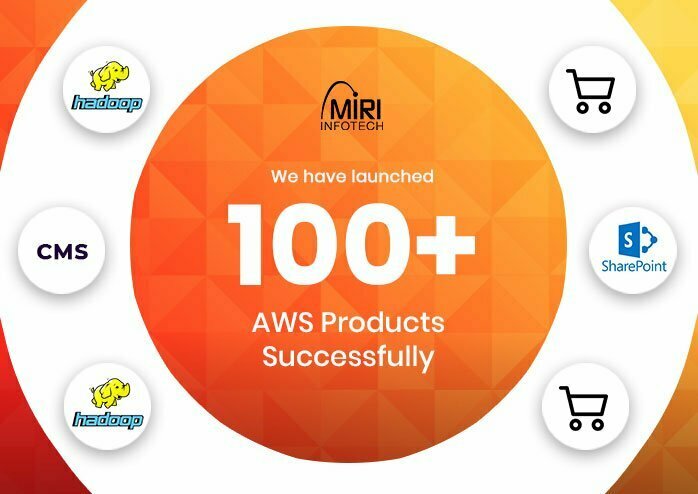 Miri Infotech is now a consulting partner with Amazon Web Services (AWS)
Posted: June 22, 2018, 5:30 IST | Source: Miri Infotech
Miri Infotech is an established software company, assisting their clients to meet Cloud-based services, Salesforce, Open source and more.
ISO 9001: 2008 certified company has head offices in USA and branch offices in India collaborating with Microsoft as one their technology partners.
New Delhi, India, June 22, 2018 (PRNEWSWIRE) — Miri Infotech has recently launched their 100+ products on AWS platform (June 18, 2018), entering an agreement to be consulting partner with Amazon Web Services (AWS). It implies that now it is fairly simple to install products from AWS portal with complete guidelines available along with the product description and live demo.
Few of the most popular products listed on AWS are as follows- R Predictive, Mahout, TimeTrex, H2O and Kafka. As it is now a review system for all registered Miri Infotech products on AWS portal, therefore it's convenient for users to be able to compare the prices and learn about the product before actually paying for the services, that is turning out to be a good experience for users.
As consulting partner for AWS, Miri Infotech is delivering cloud based service such as cloud migration, cloud hosting, web hosting and data base migration, in addition to product listing.
"We are thrilled to be partners with AWS, it is a good opportunity for Miri to enhance product lifecycle and improve user experience combining top-level management", said Ankesh Pratap Shahi, Chief Technology Officer of Miri Infotech, Delhi, India.
About Miri Infotech Pvt. Ltd
Founded in 2003, Miri Infotech operates from it's headquarter in Fremont (California) and Indianapolis (IN), USA along with branch offices in Delhi and Mohali, India. Miri through its subsidiary operational functionality is budding global IT solution provider pinning the trust of their clients by consistently associating with trusted partners such as Microsoft, Salesforce, Oracle and recently AWS. The company's consumer products also include http://miritech.com/Portfolios/SalesForce.aspx, Salesforce services; http://miritech.com/Portfolios/OpenSource.aspx for web application and solution; http://miritech.com/Portfolios/DigitalMarketing.aspx for online marketing services; http://miritech.com/Portfolios/MicrosoftNet.aspx to run applications on multiple platforms.
https://aws.amazon.com/marketplace/seller-profile?id=9cd3eab8-8dc4-48c1-b035-ec64bb62dfe0 Miri Products on AWS gateway
Miri Infotech company website is www.miritech.com.  Follow @Miriinfotech on Twitter and find Miri Infotech on Facebook at www.facebook.com/miritechnologies
Forward-looking statement
Product like Hadoop is doing well for the company with nearby sales of $4,000 yearly.  "According to the Managing Director of Miri Infotech, Darshan Singh Bhasin", Sales of Hadoop is going to improve up to $12,000 in the next fiscal year, after the announcement of their partnership term with AWS.
The estimate is based on average sales growth rate of last 3 years for Hadoop.
Thorough assisting guidelines, demo videos and free trial period to test out products, integrated with quality and security assurance from AWS platform, makes Miri Infotech a competitive and professional IT service provider. Find Miri Products here: https://aws.amazon.com/marketplace/seller-profile?id=9cd3eab8-8dc4-48c1-b035-ec64bb62dfe0