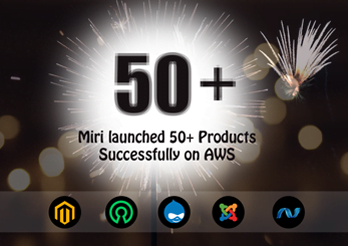 Miri Infotech is a Leading IT Solution provider Company. We endure proficiency in providing Software Development, Web Application Development, Website Design, Embedded System Development and Customized Software Application Development.
Miri stands proud to say that we have successfully launched 50+ products on Amazon AWS. It was really a great achievement for us. In future also we will keep touching the milestone like this, by giving the satisfied services to our customers
From AWS you can easily install and configure the products. Installation and configuration instruction sets are available. On a single click with our YouTube videos or with our Live Demo section you are able to easy install and configure the product. By our services you will get whole environment of installation and configuration and will easily install and configure it of your own.
When you join to the Miri Products, your AWS commercial center membership will be naturally distinguished. MIRI provides technical support for installation and setup issues through our support center Contact No. at- (510)298-5936, Email– support@miritech.com. 24*7 Hrs facility is available client can contact us at anytime.